Foot And Ankle
Get Back to The Things You Love
Precision Foot & Ankle Specialists
Kansas City and Leavenworth, KS
Foot And Ankle
Get Back to The Things You Love
Precision Foot & Ankle Specialists
Kansas City and Leavenworth, KS
Foot And Ankle
Get Back to The Things You Love
Precision Foot & Ankle Specialists
Kansas City and Leavenworth, KS
Foot And Ankle
Get Back to The Things You Love
Precision Foot & Ankle Specialists
Kansas City and Leavenworth, KS
OUR PHILOSOPHY
A Healthcare Experience That Works For You
Welcome to Precision Foot and Ankle Specialists, we are committed to providing you with the highest quality of foot and ankle care. This starts with our prompt appointment scheduling, and same-day appointments for patients with a traumatic injury to the foot, ankle and lower leg.
At the appointment, you will spend less time in the waiting room and more time with your doctor asking questions, understanding the conditions and treatment plans. The decision-making process is collaborative, educated and tailored to your individual needs.
OUR APPROACH
The Full Care You Need
Whether it is conservative or surgical, our evidence-based approach is highly integrated and complemented with Physical Therapy, Regenerative Medicine along with the state-of-the-art technologies. Your continuum of care does not cease until you are back on your feet and returned to do the things you love.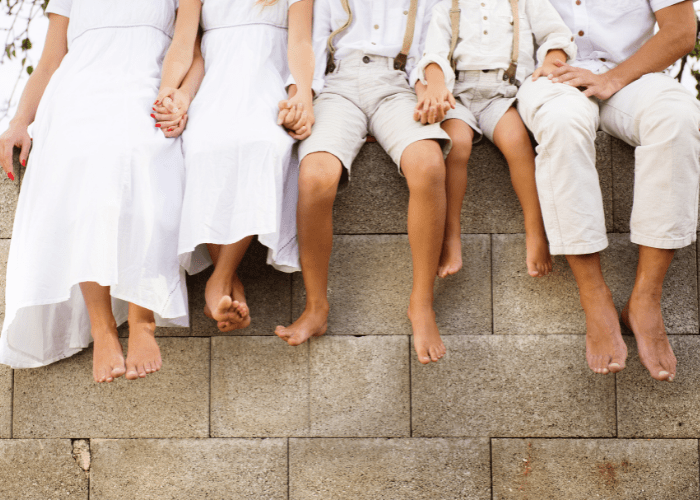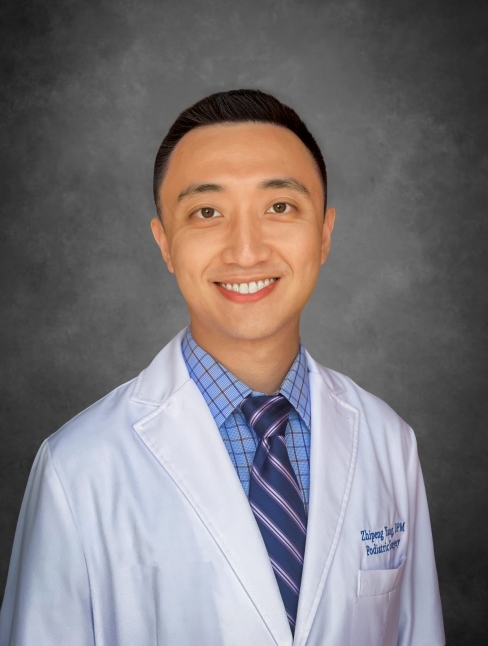 PROVIDER
Zhipeng Yang, DPM
Zhipeng Yang, DPM is a surgical foot and ankle specialist. He graduated Magna Cum Laude in Biology from William Jewell College, MO, where he was elected the chapter president of the National College Senior Honor Society. He then proceeded to obtain his Doctor of Podiatric Medicine degree from Rosalind Franklin University, IL, and graduated Magna Cum Laude as a Pi Delta.
Dr.Yang completed one of the most distinguished surgical residencies in the country at Kaiser Permanente – South Sacramento and North Valley (CA), where Dr. Yang attained extensive surgical experiences in foot and ankle trauma, adult and pediatric reconstruction, clubfoot casting, sports medicine, ankle arthroscopy, and minimal invasive surgeries.
Dr.Yang practices patient-centered medicine with attention to detail. He prides himself on being a wonderful listener, and makes it a priority to educate his patients on the etiologies and treatment options that are tailored to individual needs. Dr.Yang also practices evidence-based medicine. He is up-to-date with the latest surgical techniques and treatment modalities. His conservative and surgical approaches are driven by literatures and systematically-developed protocols with reproducible success and efficacy.
Dr.Yang is compassionate, personable and committed to providing the best medical experience, and the foot/ankle care in Kansas City and the surrounding communities.
Minimally invasive surgery
Ultrasound-guided injection
Regenerative Medicine
Cartilage restoration
3D scanning for orthotics
Accepted Insurance Plans
Precision Foot & Ankle Specialists accepts most major insurance plans. Our clinic accepts a variety of HMOs, PPOs, other health plans, and self-pay. Here is a list of just some of the popular plans we accept. Please contact our office if you do not see your insurance plan listed here.
Aetna
Blue Cross Blue Shield
Cigna Commercial
GEHA
Healthnet Federal Services
Humana
Medicaid
Medicare
Multiplan
Railroad Medicare
Sunflower
United Healthcare
VACCN
Call us for additional insurance verification
Super friendly staff, Doctor is fantastic
Francis Y.
They took really good care of me! He helped me get my life going again because I had troubles with both feet and I can walk, run, and even wear shoes again! Thank you so much!!
Lizeth M.
"Very competent. Friendly."
John M.
"Dr Yang is delightful. Very knowledgeable and willing to share it. Did you know there are 26 bones in the foot? Bunions are 90% hereditary. Small bunions on the small toes are called Bunionettes. He always uses an ultrasound to check the area out especially when doing injections. Everyone is very nice. If you have any foot issues please see Dr Yang. Excellent."
Joshua M.
"Dr. Yang is efficient and listens to you, providing specific answers to your concerns."
Janine F.
"I visited Dr. Yang with a broken metatarsal. He was very open and honest about my options. I chose surgery which was good because he saw further breaks after x-rays. The foot has a plate and he has been very helpful in educating me about proper care for recovery."
Nancy C.
Great care and personal attention. I would (if I had to) go back any time. Lucky for me – they fixed me up and it isn't a requirement anymore.
Robert P.
Email
contact@precisionfootks.com
Kansas City Office
8919 Parallel Pkwy, Suite 555, Kansas City, KS 66112
Leavenworth Office
3550 S. 4th St, #115, Leavenworth, KS 66048